Go along the streets, you will find the image of warm oil pans are "cracking", inside is the small round cake. People here call this dish is luqaimat. In spite of fairly new with visitors here, it is a popular fastfood in the countries of the Arab region.
---
Nobody knows when that luqaimat appears popular with the people of this place as a street specialty. Even, Islam who also use this cuisine in the breakfast to start new day. Although it is modest and simply, just consists of flour and then fried up, that any visitors to Dubai were intriguing flavor.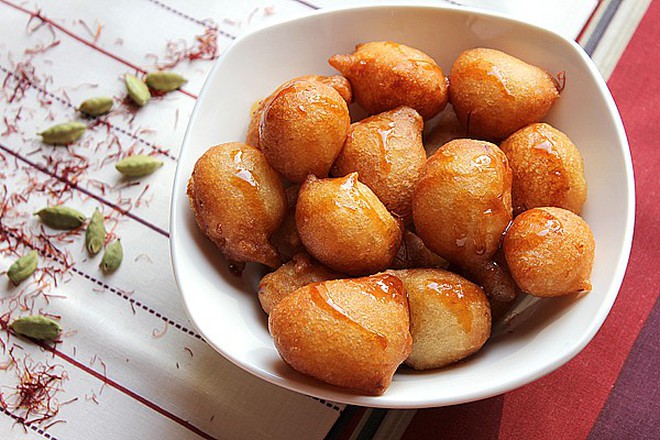 The cake starch is flour, kneading dough with water and powder ratio reasonable. The secret recipe of every option seller that brings the pie granules, characteristic fragrance. Ingredients include butter, milk, powdered sugar, fruit and saffron bring eye-catching yellow.
The cloth has always been heated, after the small tablet rubbing the thumb, then the dough is fried in. The cake must be submerged in oil, then when ripe, it will have an all attractive golden. The interesting thing is when fried, the cake will be filled out progressively, much as the old shape twice.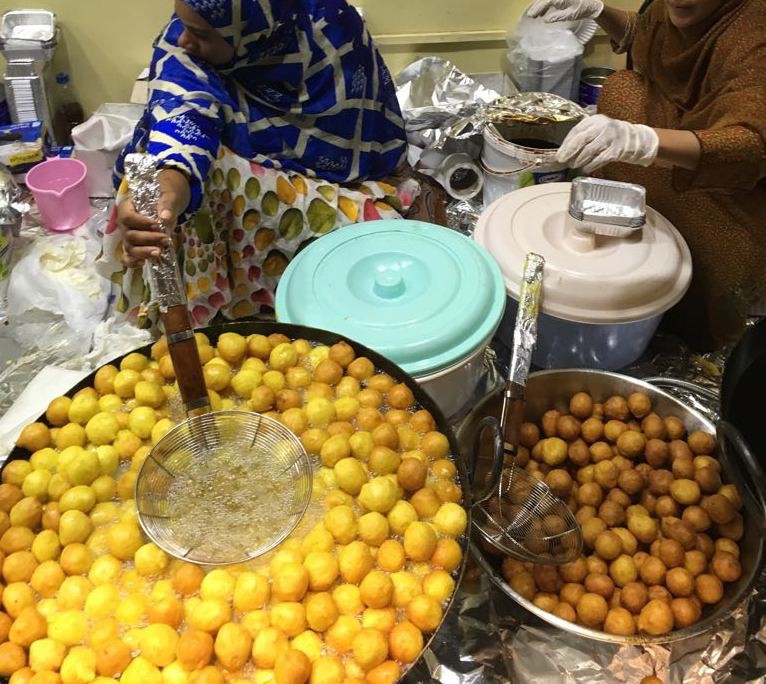 Just to turn by hand about 2-3 minutes, these cake will come out of finished products and are picked to drain the oil. Spray a little siro above, you can enjoy and taste at that moment. Attractive dishes with aromatic crispy crust, biting and it will be thawed inside the mouth. This cake must be eaten when still hot will be more attractive, eat and blow will stimulate the taste.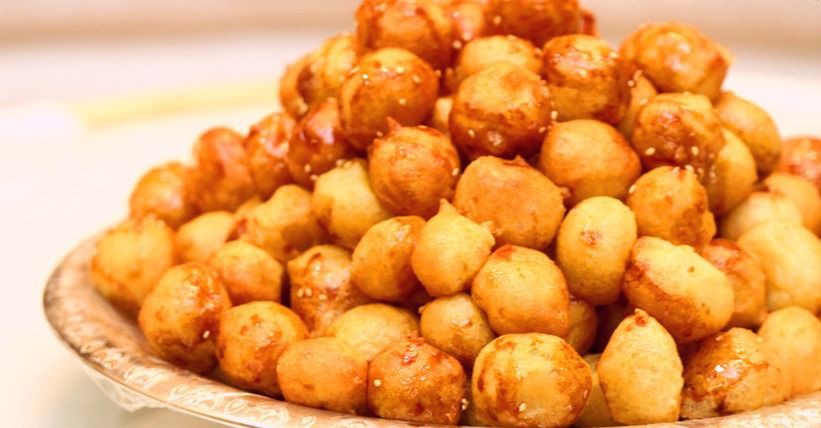 Not luxurious, eye-catching with expensive materials, but luqaimat has created a lasting impression in the hearts of visitors. From the crispy crust to the soft aromatic butter's porosity and reasonable, all created a special flavor for each small cake.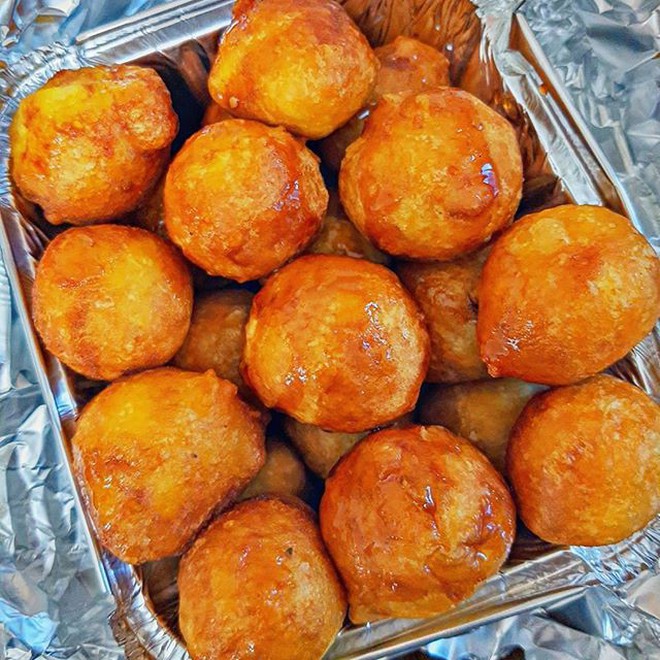 Traditionally, people in this region countries will eat cake during the Ramadan month occasion instead of meat as well as fish. But recently, this street cake has become very popular around the corner of Dubai and become one of the signature street food that anyone coming here have to try at least one.