Winning after 3 sets with the score 3-6, 6-4 and 6-3 in front of Tomas Berdych, Roger Federer has won the sixth title at the Dubai Tennis Championships.
---
The latest confrontation took place between two players who were one year ago at the Dubai Tennis Championships semi-final, when Tomas Berdych overtook Federer 2-1, before losing to defending champion Novak Djokovic at Final match.
With its superior bodybuilder, Berdych possesses a simple, athletic style, plus a terrifying speed of over 200km/h. It is not difficult for the Czech Republic player to take over the top against Federer sooner than 2 years ago.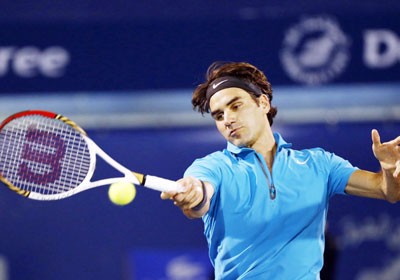 Entering the 1st set, the two players competed quite aggressively when they won each game one by one. The turning point of the match set came in the third game, Federer made good use of the opponent's mistakes to win the first break-point of the match, thereby leading to a 2-1 lead. But right after that, Berdych also promptly corrected with regaining the break point in the game later.
Continuing the excitement of the No. 3 Czech seed continues to deliver successfully in the 6th game, thereby quickly ending the match with a score of 6-3. Go to set 2, seemingly Federer will soon give up after losing the break in the fifth game, right at this time the level of the former world No. 1 player has spoken. The Swiss express train quickly regained the break in the next game, before finishing the set of 6-4 with a break point in the 10th game.
Hot weather in Dubai has affected quite a lot to the performance of both players in the 3rd set decided. When Berdych got up to play, it was strangely diminished and he constantly made a mistake. Meanwhile, Federer played quite calmly, seeing the cheering from fans in Dubai for the Swiss Express Train at the Aviation Club during the tournament was a huge advantage for the 4 seed. Federer soon won a break in the fourth game before taking the lead with a score of 4-1. Although, in the remaining minutes Berdych played very hard but Federer stood firm and ended the match with a score of 6-3, thereby winning the final 2-1.
Reclaiming his debt a year ago, Federer continued to extend the number of titles he won at Dubai Tennis Championships to 6, more than Djokovic. With the 78th championship in the newly acquired career, the Swiss Express Train will receive 500 bonus points, amounting to $465,830.