With its long coastline, sunny and windy weather, sea sports and outdoor sports are an experience not to be missed when traveling in Dubai.
---
In particular, skydiving is becoming more and more popular as an attractive sport, helping visitors conquer the vast sky.
The world came to know the term "skydiving" for the first time on October 22, 1797, when André Jacques Garnerin made the pioneering jump in human history at an altitude of 980m. After that, skydiving was mainly used in the military and became one of the effective ways to help soldiers access important fronts from the air. Skydiving was recognized as an international competitive sport in 1952 and it is now one of the most popular adventure sports for thrilled athletes.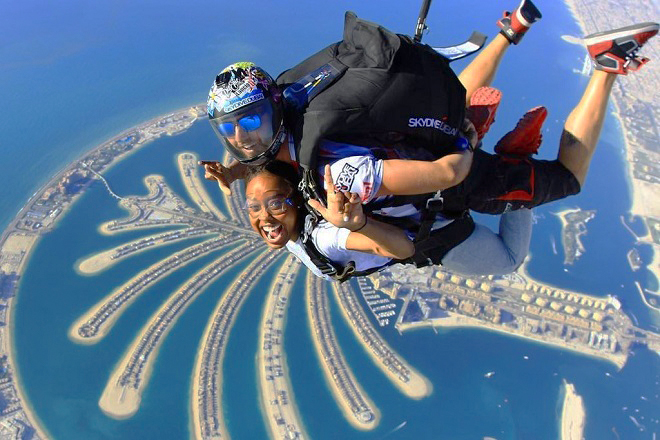 In Dubai, skydiving is a popular sport, attracting a large number of people and visitors to attend. If you have the opportunity to stay in Dubai for a long time, you can sign up for package classes to fly yourself in the sky soon. But if you're just visiting Dubai for a few days, the best way for you to experience this sport is tandem skydiving.
With Tandem skydiving, you will fly with a professional parachute instructor using safety keychains. When performing the jump, the guide will guide you step by step or perform for you difficult movements. In addition, you will also have a photographer to dance with even next to you so you can record extremely poisonous moments in the sky of Dubai.
Tools and costs
A basic kit for parachuting will include parachutes, helmets, goggles, altimeter and AAD equipment to help you parachute automatically when you reach the required height.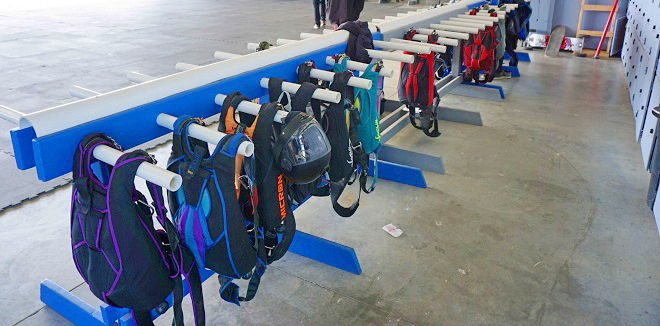 Thanks to increasingly advanced and sophisticated manufacturing technology, the cost of skydiving kits has also increased significantly, an average of about $ 5,000. However, this kit can be fully rented for a much softer price or if you book the Tandem skydiving service at the skydiving centers in Dubai, the rental cost will be included in the total cost.
When traveling in Dubai, you can come to Skydive Dubai as one of the most famous and prestigious parachuting facilities. The skydiving price to land in the Desert Campus is 1699 AED and the landfall in Palm Campus palm island is 2199 AED.
Important note
As this is an extreme sport, you need to be aware of the rules regarding health before jumping to be safe.
One final note is that the weather greatly affects skydiving. If the weather is not very good (rainy or windy) your parachute schedule may be delayed later. So book your trip as soon as possible to ensure there is enough time to balance the tour in case the booking is delayed.