Only 3 million people but having 55,000 millionaires, the Dubai giants prefer to live in properties located in a beautiful location.
---
Referring to Dubai (UAE) reminds people of luxurious buildings, world skyscrapers and luxury real estate projects. In addition, every time you hear about this place is synonymous with the city of the rich. This is where the number of individuals owning the most property in the Middle East.
According to New World Wealth, there are more than 55,000 people with a huge fortune with a fortune of $1 million, 2,590 millionaires with $ 10 million and 10 billionaires living in Dubai.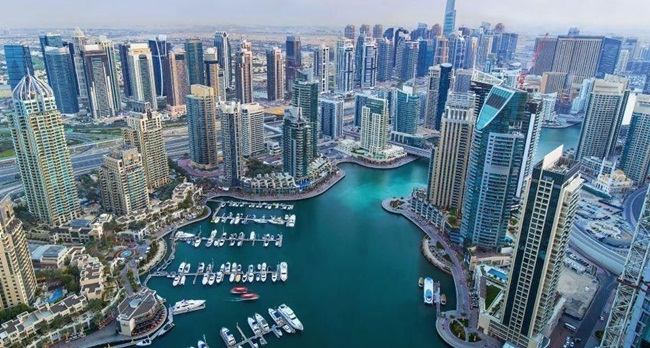 An analysis of US-based Webster Pacific shows that Jumeirah, Umm Suqeim and surrounding areas have the largest number of people with assets (from $ 1 million or more), followed by the Al Karama, Al Raffa and Al Barsha. However, the richest people are concentrated in Al Karama, Al Safa, Deira, Dubai Mall, Dubai Marina and Palm Jumeirah and surrounding areas.
Most of the wealthy prefer to live in properties overlooking the ocean. This is a place not only for apartments and very luxurious houses but also for large shopping centers in the emirate.
Emirate of Dubai has just over 3 million people but has 55,000 millionaires. This figure accounts for 1.8% of the emirate's total population. There are many shops and services in Dubai for the wealthy visitors and the lack of beautiful beaches.
"Most of the wealthiest suburbs in Dubai are located close to the beach and have a beautiful view. In addition, the apartments and houses in these areas are the most luxurious and many of them are located near the middle. luxury shopping centers like Dubai Mall, Emirates Mall", said Andrew Amoils, head of research at New World Wealth.
According to a report by New World Wealth, Emirates Hills, Jumeirah Golf Estate, Dubai Marina and Palm Jumeirah are the richest areas in Dubai. More than 38,000 millionaires have moved to the UAE in the past 20 years to live.