The United Arab Emirates (UAE) is one of the countries that violate the COVID-19 quarantine strictly.
According to Al Arabiya, the UAE has imposed some new fines on those who fail to comply with quarantine and quarantine rules in its latest attempt to curb the spread of COVID-19.
UAE Attorney General Hamad Saif Al Shamsi said anyone who leaves their home for non-work or emergency needs will be fined the equivalent of US $ 550.
One was fined for walking in an apartment complex in The Springs in Dubai before 8 pm – weekend curfew.
The national curfew time was extended for another week, to April 5.4, the curfew from 8 pm the night before to 6 am the next morning.
Dubai police use radar on the highway to detect people who violate curfew nationwide. A driver who carries more than 3 people in the car will be fined 270 USD.
Anyone who is arrested does not comply with the rules to keep social distance and those who do not wear masks in enclosed spaces will be fined 270 USD.
Anyone who refuses to retest and isolate isolation will be fined up to 13,600 USD.
The decision came after the UAE Ministry of Health said on March 23 that an individual who had recently traveled had not complied with the quarantine regulations and had infected 17 family members, friends and colleagues.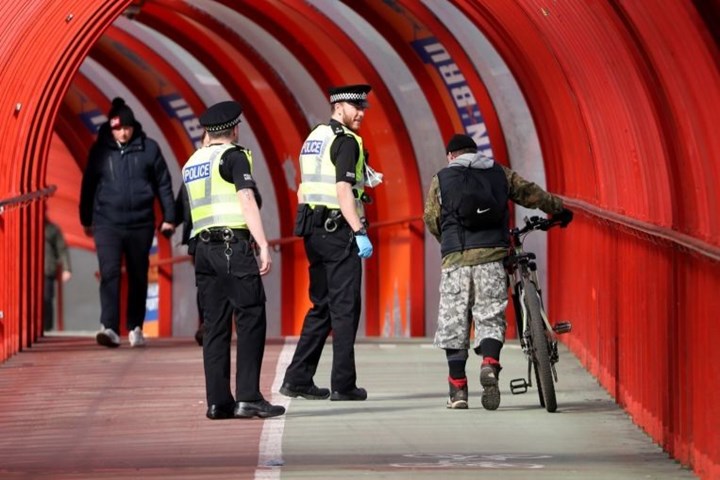 The new decision also stipulates that anyone who fails to comply with the compulsory hospital stay or refuses a treatment plan will be fined $ 13,600.
A $ 1,360 fine applies to anyone who refuses to test for the COVID-19 test.
All shopping centers, malls and flea markets, except fish, vegetables and meat markets, are ordered to close.
Hotels are also required to close pubs, bars and lounges. The gym, video game center is closed until the end of March.
If any of these facilities refuses to close, the owner will be fined $ 13,600 and the guest will be fined $ 140.
Those who participate in any public gathering, conference or party will be fined $ 1,360 per person, while organizers will be fined $ 2,700.
The fines will be doubled in the case of repeated violations and the offenders will also have to pay the cost of handling any damages that result from their actions, prosecutors said.